(Fastcompany.com)
Love this thoughtful approach from a data viz designer on what receipts could look like if they were designed to be more useful in 2019.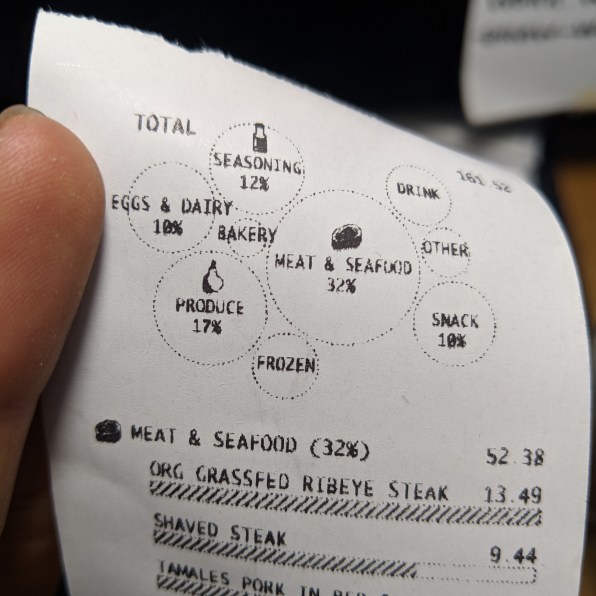 You go to Target or Costco, just to buy a couple of things. Some shampoo. Bananas if they're ripe. Then you go to check out and somehow you've spent $180. You stare at the receipt. It adds up–but where did your money go? If only the receipt itself visualized our spending better than listing numbers alone!
May 29, 2019 — Denise Spiessens
This site uses cookies to provide you with a more responsive and personalised service. By using this site you agree to our use of cookies. Please read our
cookie notice
for more information on the cookies we use and how to delete or block them.
Privacy Overview
This website uses cookies to improve your experience while you navigate through the website. Out of these, the cookies that are categorized as necessary are stored on your browser as they are essential for the working of basic functionalities of the website. We also use third-party cookies that help us analyze and understand how you use this website. These cookies will be stored in your browser only with your consent. You also have the option to opt-out of these cookies. But opting out of some of these cookies may affect your browsing experience.